The people at Global Xpedition Vehicles have just sent me some great images of their latest off road RVs.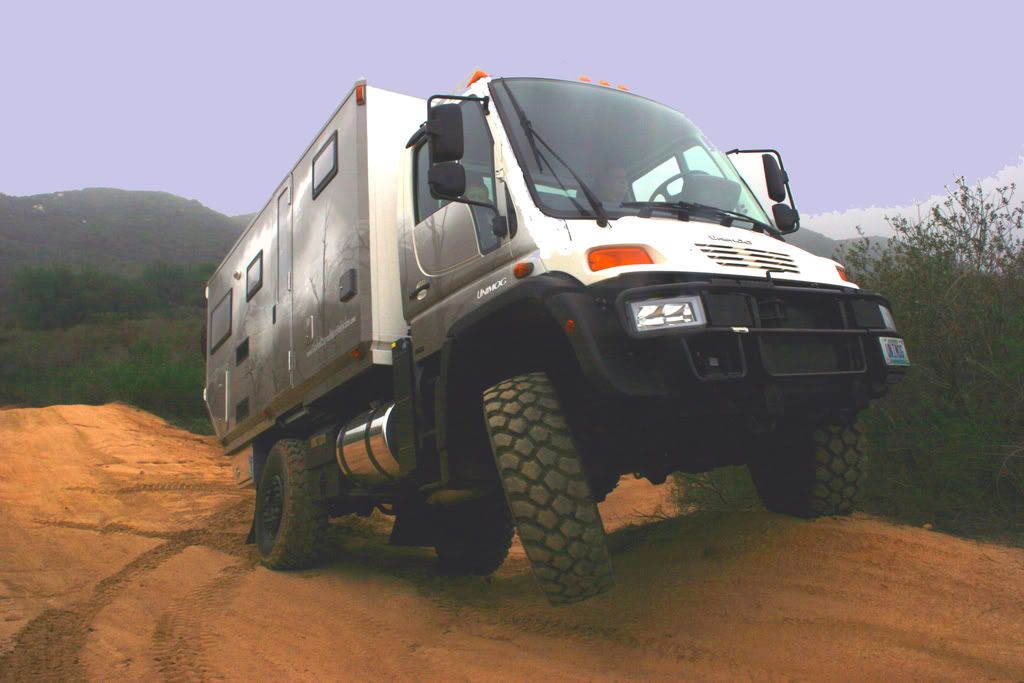 These hefty vehicles are designed to cross virtualy any terrain and still they mange to keep all the pots and pans from being thrown around…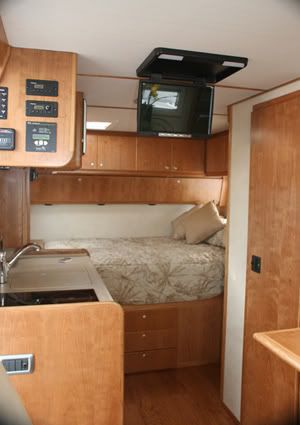 They have just launched a new "Safari Expedition" model built on a Unimog U-500 chassis. Twenty-six feet long on a 154 inch wheelbase, with a 31.5 feet turning radius. The Safari model is powered by a Mercedes-Benz 6-cylinder (6.4-liter) diesel engine, water-cooled, turbo-charged and intercooled. However it is the all-wheel drive system that really sets the GXV Unimog apart. It has a fully synchronized transmission, 16 forward, 12 reverse gears, portal axles with inter-axle differential lock at front, rear and center axles, coil springs, telescopic absorbers, and stabilizers front and rear. "It is simply the best expedition vehicle to drive in any terrain or condition" said Mike Van Pelt, CEO of Global EXpedition Vehicles. The extreme expedition vehicle is able to camber over rocks or fallen trees three feet high and yet reach 70mph on the highway.
The expedition cab is enhanced with cab suspension shock absorption and a ceiling console with AM/FM and satellite radio, CD, and iPod connection. The sandwich-panel composite coach is attached to the chassis frame with a 3-Point Kinetic connection to eliminate torque transference to the expedition unit. While the extreme GXV is a rugged 4×4 expedition vehicle, inside of the camper it has all the luxuries and comfort of home.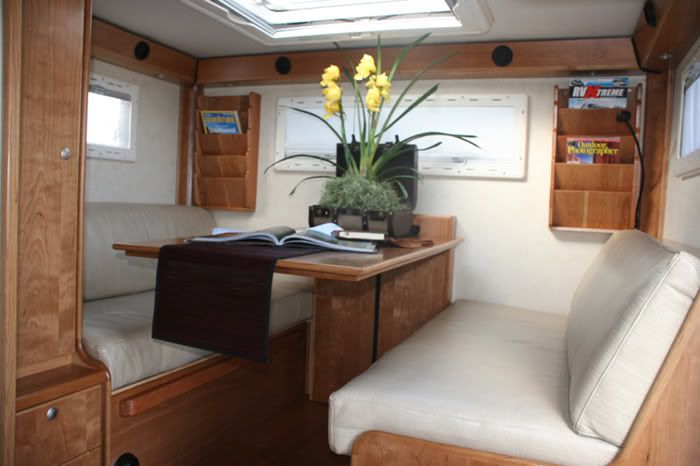 There is premium solid wood cabinets, a 4-person dining area which converts into a 2nd bed, stainless steel refrigerator and freezer, 2 burner diesel cooktop,  convection microwave/grill, LED lighting, dry-bath with separate shower and toilet, queen-size bed, 2 flatscreen LCD TVs with full sound system, and plenty of storage areas.
For additional information on Global EXpedition Vehicles, call 417-582-5050 or visit www.globalXvehicles.com