So we brought you the world's largest motorhome…Â  now to the other end of the scale we would like to show you the world's smallest motorhome. Technically it's not a motorhome as it has no motor to speak of, you could however call it an RV.
This pedal powered RV is rumoured to have travelled the length of North America and well into Mexico. It's current location however remains a mystery.
Here are some more images.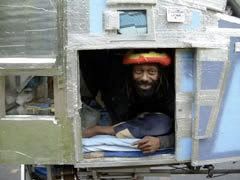 The Bedroom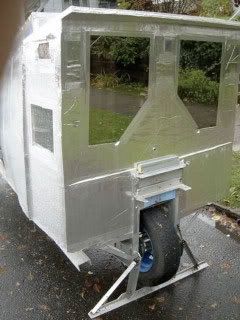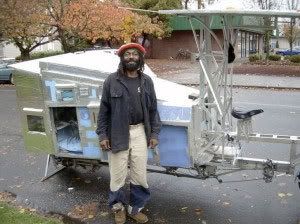 Here are a few other sites that feature this The world's smallest motorhome.